On May 7, 2015, Sinoma Technology participated in the 2015 China International Gas Auto Show held in Beijing to showcase its full range of products for natural gas filling stations and natural gas vehicles , bringing global leading carbon fiber, lightweight, large volume Bundle luck unit.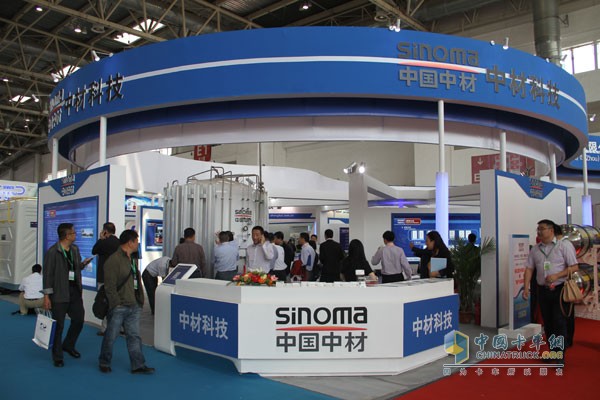 Sinoma Technology to Participate in 2015 China International Gas Auto Show
On the day of the exhibition, Sinoma Technology took the lead in developing a large-diameter composite long-pipe luck equipment. According to Li Xu, the marketing manager of the sales company of Sinoma Science and Technology (Jiangsu) Co., Ltd., the product has four core technologies: high light weight lightweight winding layer design, this design makes the cylinder weight is lighter in the same amount of luck . The wound layer resists fatigue cracking structure, the structure is more reliable, and transportation is more secure. With anti-electrochemical corrosion layer and insulation structure, fully meet national and international standards. Multi-tube assembly and fixing technology, products from 20-40 feet, supporting 10-16 sets, can be customized development according to customer requirements.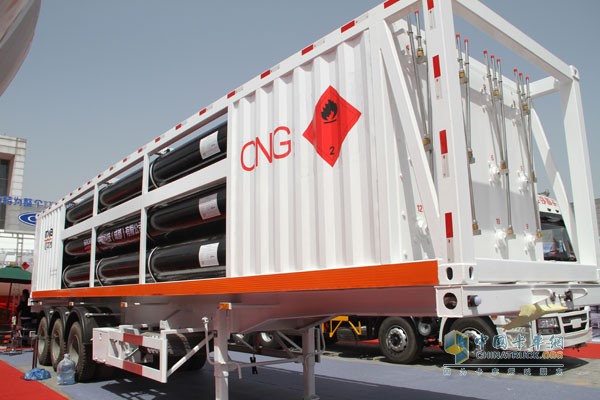 New tube bundle containers
We have also done field comparisons. Similarly, 40-foot 16-tube-bundled containers were installed. Sinoma products were 42.9% lighter than other steel long-tube-bundled containers, and had equivalent weight and lighter weight. While the same load of 30 tons, 12 products can be installed in the Sinoma products, while the steel pipe can only be installed 8 tubes, Sinoma products, the amount of luck increased by 56.7% year on year, the same load, greater luck.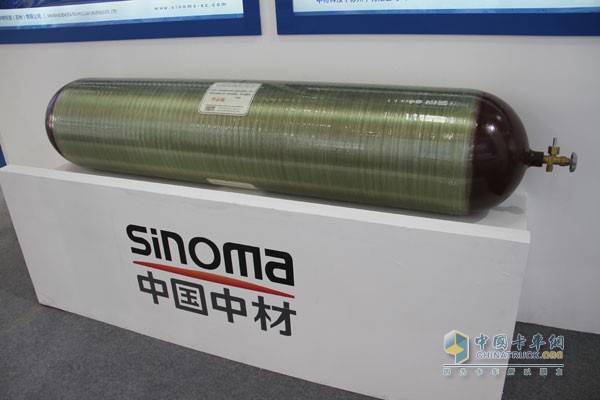 Sinoma Technology Automotive CNG Cylinder
Sinoma Technology not only has a leading position in the container direction, but also has excellent technology in the use of natural gas cylinders for vehicles. The 450LLNG vehicle cylinders and 150L compressed natural gas cylinders were exhibited at the site, and the product's thermal insulation performance, evaporation rate and non-destructive fluid maintenance time were all due to competing products. In particular, the CNG cylinder is the first gas cylinder bottom recovery technology in China. Compared with the traditional hemispherical bottom, the product volume is the largest under the premise of a fixed length. The products are widely cooperated in trucks and buses and are highly efficient.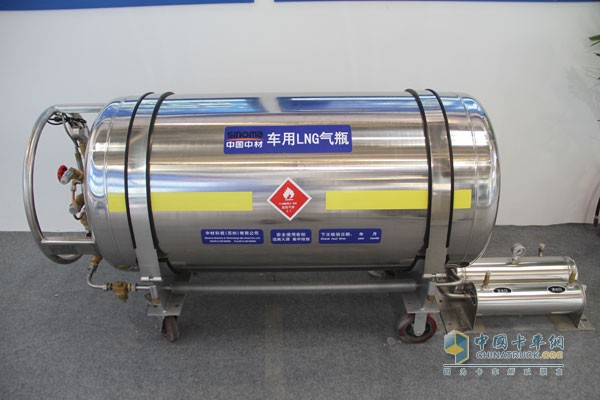 Sinoma Technology Automotive LNG Cylinders
At the same time, the site also exhibited cryogenic storage tanks and other equipment, in line with the national policy of low-carbon energy products, has a broad market prospects for development. Sinoma Technology, as the birthplace of domestic specialty fiber composite materials, adheres to independent R&D and innovation in the industry. This time, natural gas products fully reflect the company's technological R&D as a precursor, satisfying customer needs and enhancing customer value as its goal. Value performance.
Single and Double Quick Connect/Disconnect Compression Fittings for Tubing can be used in connection or disconnection of tubing. In the process of connecting or disconnecting of tubing with Single and Double Quick Connect/Disconnect Compression Fittings for Tubing , it needn't other tools. As a key of the whole, it brings many convenients to people who use it. Such as time- and labor- saving,simple operation. Because of its convenients , it is widely used in Agriculture and industry in our daily life. And it also used in others.
China Quick Connect Dust Caps manufacturers, our Quick Connect Protection Caps, Quick Connect End Plug, Quick Connect Dust Coverare good in quality and competitive in price.
Quick Connect Protection Caps ,Quick Connect End Plug ,Quick Connect Dust Cover,Quick Connect Dust Caps
Linhai Shinyfly Auto Parts Co.,Ltd. , http://www.chinashinyfly.com