As China's auto industry entered the "National Six", as a young company, Anhui Cummins stood on the wave of the country's six major tides. In less than a year,
Anhui Cummins
not only launched the National Six Product Matrix, but also quietly carried out a large-scale "production base" transformation and upgrading. In the "100-year-old Cummins, the United States and China" tour held in Hefei, Anhui on October 11, 2019, the upgraded production base will be unveiled to showcase the strong technical strength of Anhui Cummins in the Sixth era. Newly upgraded manufacturing capabilities.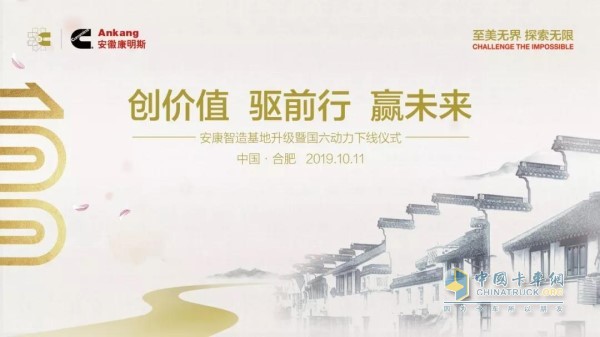 On October 11th, 2019, the "One Hundred Years of Cummins, the United States and China" Tour Exhibition will be held in Hefei, Anhui Province.
As a joint venture company of Cummins, the world's top power platform, and Jianghuai Automobile, the leading brand of China's light trucks, Anhui Cummins is doomed from birth: drawing on the technology and experience accumulated by Cummins in product design concepts, safety production processes, product quality control, etc. And relying on the advantages of Jianghuai Automobile in the whole vehicle technology and light truck market, it has obtained strong gene blessing.
Complete transformation of the production line to strengthen hard power
The intelligent production base is upgraded and upgraded. Ankang always adheres to the lean production, energy saving and environmental protection concept, design and layout automation, flexible, information and intelligent production lines. Starting from the second quarter of 2018, the company has invested nearly 200 million yuan and is committed to building a Cummins engine model factory using many advanced technologies.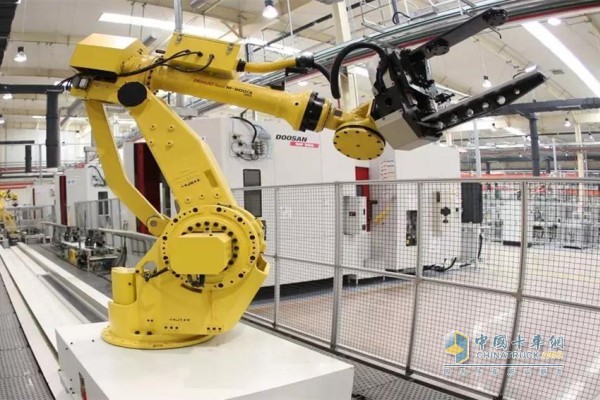 Anhui Cummins Intelligent Production Base
For the manufacturing industry, hardware equipment is the cornerstone of production. Anhui Cummins has invested in 56 imported processing centers such as Hager, Germany and Doosan, and 57 internationally renowned presses, leak detectors, washing machines, tightening machines and 17 MARPROSS testing equipment. In the engine detection technology center, there are also 3 Austrian AVL power test benches. The whole process automatically detects and determines the test quality of the engine, and collects data and manages it in real time.
In order to make every step of the production process have a "base" to check, the Ankang production line has achieved the full tracking of information. The MES control system is integrated with the security component scan code, RFID wireless tag tracking, ERP system, post tablet system, etc., which can control the information of the entire production process, and the data is uploaded in real time without letting go of every detail.
A more intelligent and automated pipeline can effectively ensure the quality of the process. In this regard, Anhui Cummins used up to 50 active error prevention in the production process, adding 17 FUNAC robots, and fully collaborating. The early failure failure rate is greatly reduced, and the thousand failure rate is controlled within 1‰.
Through various hardware upgrades, the process capability index of key quality characteristics of Anhui Cummins Intelligent Manufacturing Base is greater than 1.33, and the process capability is at the advanced level in the industry.
Break through the high-end market and enhance soft power
Intelligent manufacturing, not only to upgrade the hardware, but also to "hard work" in process control and staff capabilities. Cummins' 100 years of advanced manufacturing management experience has become a "secret weapon" for Ankang to enhance its soft power. Introducing Cummins' global COS operation system to know the manufacturing process, and relying on Cummins IATF16949 quality system to form a complete process quality control standard, and to create a process quality assurance system based on the principle of "not receiving, manufacturing, or transferring non-conforming products". .
Establishing a lean production operation model is also a major innovation. Anhui Cummins promotes TPM activities by promoting standard operations, optimizing total work hours, shortening production cycles, etc., and responds quickly to market demands to achieve lean and efficient production.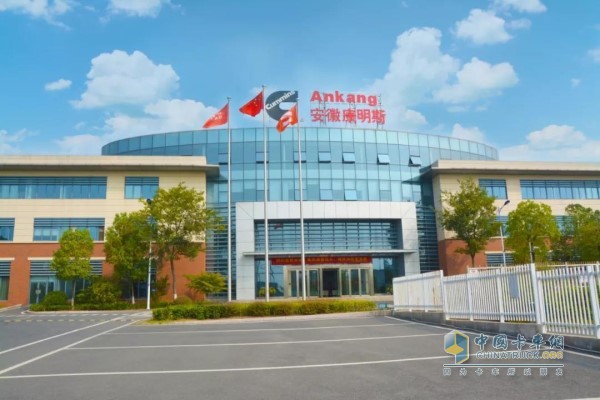 Anhui Cummins Co., Ltd.
In order to improve the skills of employees and motivate employees to be motivated and innovative, Ankang draws on Cummins standards to establish a sound guiding mechanism. Relying on the guiding mechanism, a performance appraisal mechanism is formed, quantitative indicators are applied to specific posts, and performance bonuses are used to motivate employees to actively think, ask questions, and solve problems, thereby optimizing the process and establishing a mechanism for continuous improvement of the itinerary. At the same time, it also relies on Cummins headquarters in the United States to introduce a comprehensive curriculum system process to provide comprehensive training for each employee. At the same time, we will promote multi-skilled staff training and other mechanisms, strengthen personnel capacity, and establish a sustainable personnel training mechanism.
As the first company to implement the National Sixth Standard, Ankang introduces Cummins' advanced management concept and world-leading technology to create an international first-class intelligent manufacturing base, and to produce higher quality, better performance and emission-compliant products, effectively improving the market. Competitiveness. On October 11th, "Hundred Years of Cummins, the United States and China" Hefei Station, we will witness Anhui Cummins officially enter the era of "smart manufacturing" and look forward to it!
Reading volume: Source: Cummins Power Co., Ltd. of Anhui: Le Feng
String Wound Filter Cartridge is a kind of precision tubular deep Filter Element, which is made of polypropylene yarn or skimmed cotton yarn, which is precisely wound on the porous skeleton according to the specific process. The filter cartridge has the honeycomb structure with external sparse and dense, and has very good filtration characteristics. It can effectively remove the suspended matter, particles, rust and other impurities in the fluid.
String Wound Filter Cartridge
String Wound Filters,String Water Filters,String Wound Water Filters,String Wound Filter Cartridge
Xinxiang Tianrui Hydraulic Equipment CO.,LTD , https://www.filterelement.pl