Model NO.:
sewing machine parts
Casting:
Stainless Steel Casting
Secondary Machining:
Milling, Tapping, Grinding
Tolerance:
+/-0.1mm or as Drawings
Strict QC:
Reliable with Precision 0.05
Delivery:
30 Days After Payment
Transport Package:
Normal Export Packing or Customer′s Requirement
Specification:
Customized
Customized stainless steel casting sewing machine parts
Product Details:Â Â Â Â Â Â Â Â Â Â Â Â Â Â Â Â Â Â Â Â Â Â Â Â Â Â Â Â Â Â Â Â Â Â Â Â Â Â Â Â Â Â Â Â Â Â Â Â Â Â Â Â Â Â Â Â Â Â Â Â Â Â Â Â Â Â Â Â Â Â Â Â Â Â Â Â Â Â Â Â Â Â Â Â Â Â Â Â Â Â Â Â Â Â Â Â Â 
ISO9001, 2000 Certificate
OEM is acceptable. 
Good quality and low price
Contace us without hesitation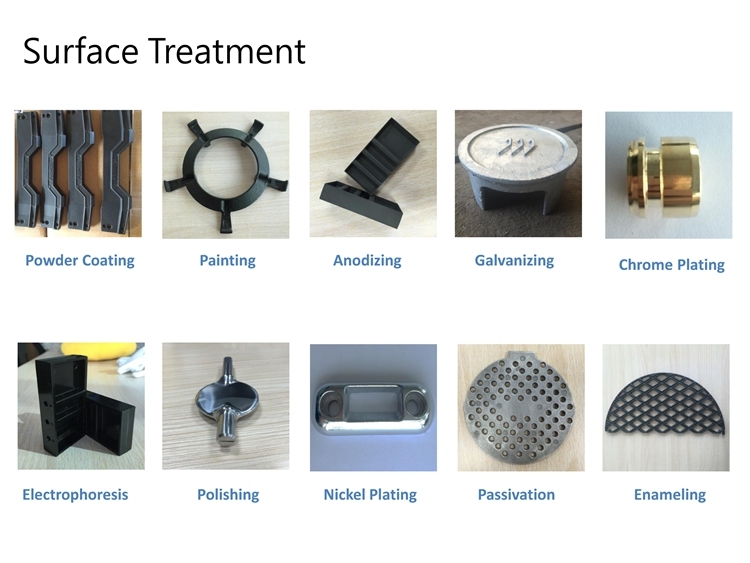 * Material: Cast iron
* Sand casting
* Software for drawing: PRO/E, Auto CAD, UG, CAD, PAF and Solidwork 2008 flow analysis
* Further machining work: Turning and cutting, milling, grinding, drilling, reaming and threading
* Surface finish process: Shot blast, chromate plating, power coated and anodizing
* OEM/ODM parts range: Auto parts, electronic parts, furniture parts, home appliance and other industrial uses
* Process: CAD surface, matel processing, surface plating, QC testing and packaging
* Made according to customers' drawing, sepecification or/ and samples
* Castng capacity: 200 tons to 500tons/per month
Process

Sand casting, resin casting, precoated sand casting

Specification

1.Material: iron, aluminum, bronze, steel




2.Standard: ASTM\DIN\BS\JIS\GB.




3.Surface finish: blasting, deburr, sharp edges




4.Weight:0.1-50kg.

Production facility

1.Casting facility:Â medium-frequency induction furnace, box resistance furnace, heat treatment furnace, flame cutting machine, shot-blasting machine, sand-blasting machine.




2.Machining facility: CNC,NC lathe,ordinary machine tools,NC milling machine, polishing machine.

Heat treatment

Annealing/Tempering/Normalizing.

Test facility

spectrometer, tensile test machine,impact tester, hardness test machine,CMM
Company profile:Â Â Â Â Â Â Â Â Â Â Â Â Â Â Â Â Â Â Â Â Â Â Â Â Â Â Â Â Â Â Â Â Â Â Â Â Â Â Â Â Â Â Â Â Â Â Â Â Â Â Â Â Â Â Â Â Â Â Â Â Â Â Â Â Â Â Â Â Â Â Â Â Â Â Â Â Â Â Â Â Â Â Â Â Â Â Â Â Â Â Â Â Â Â Â Â Â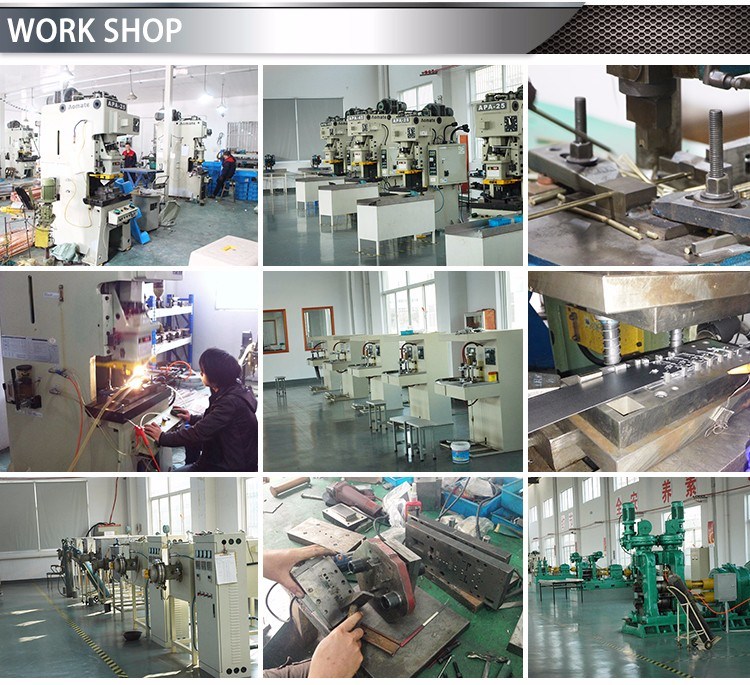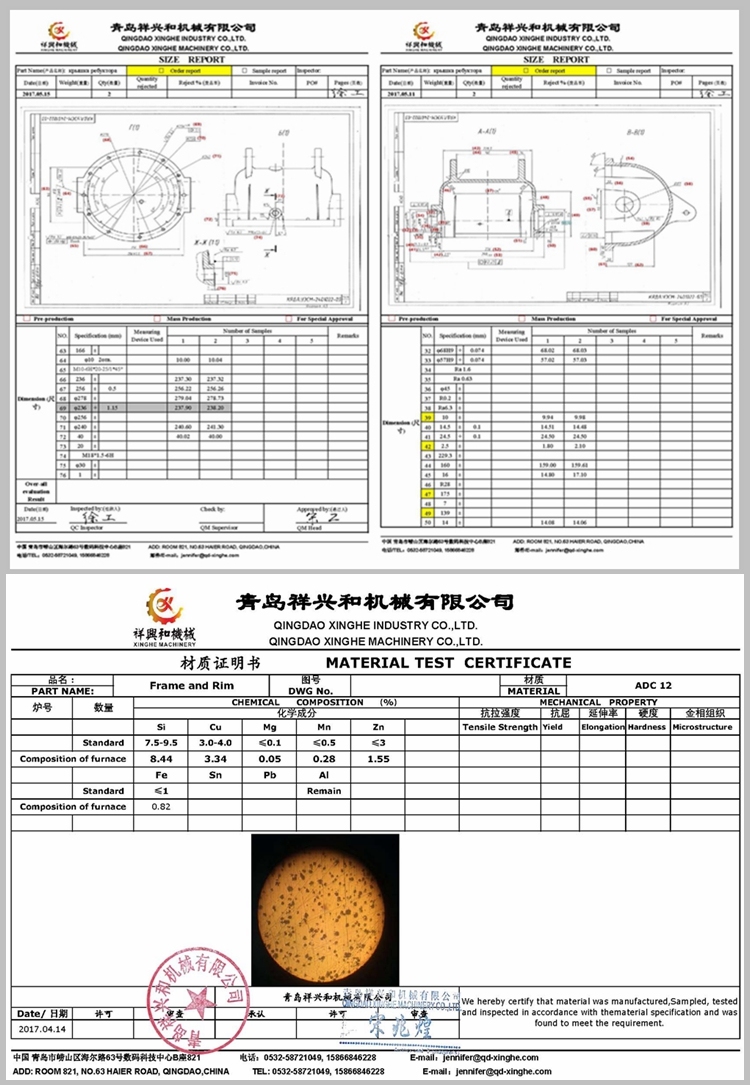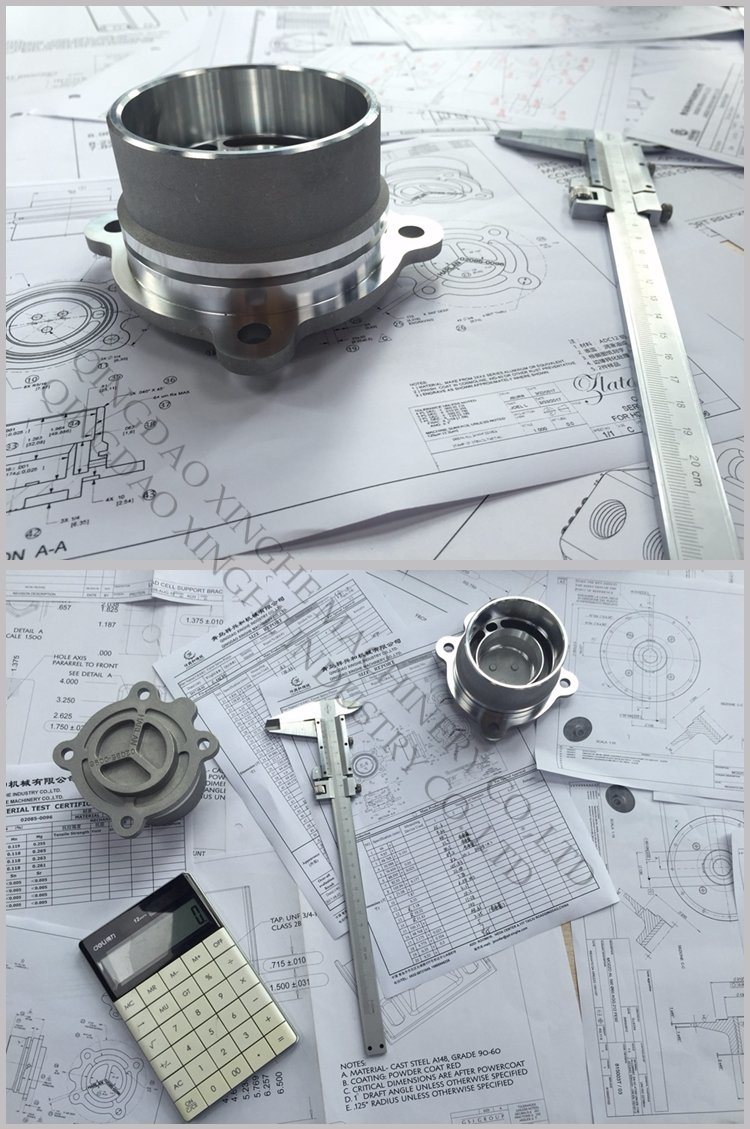 FAQ
1.

    

How can IÂ get the

quotation

?
Please send us information for quote:Â drawing, material, weight, quantity and request.
2.

    

If we don't have drawing, can you make

 drawing

 for me?
Yes, we make the drawing of your sample and duplicate the sample.
3.

    

When can IÂ get the

sample

?
Sample: 25-30 days after you start to make mold. The accurate time depends on your product.
4.

    

What is your main 

order time

?
Order time: 35-40 days after the payment. The accurate time depends on your product.
5.

    

What is your

payment 

method?
Tooling: 100% TT advanced.
Main order: 50% deposit, balance 50% to be paid before shipment.
6.

    

Which kind of 

file format 

you can read?
PDF, ISGS, DWG, STEP, MAX..
7.

    

If you export to our country before, can IÂ get the information of your import customer in our country?
We can't offer you all the information of our customer because we have duty to protect our customers' privacy. But we can provide you some part of B/L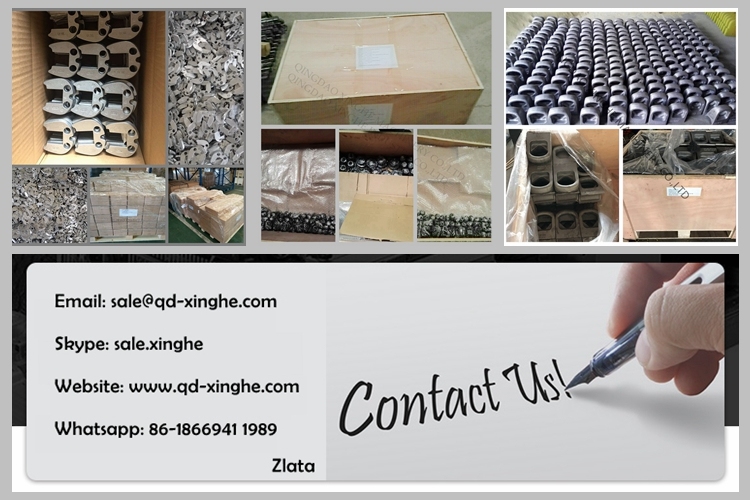 Pathological waste is a category of biohazardous waste. The parent category includes infectious animal bedding/feces, human and/or animal pathogens and disposable items contaminated with human blood or body fluids.
Sharps waste is a form of biomedical waste composed of used "sharps", which includes any device or object used to puncture or lacerate the skin. Sharps waste is classified as biohazardous waste and must be carefully handled.
Pathological & Sharp waste disposal equipment
Sharps Waste Disposal,Medical Sharps Disposal,Pathological Waste Disposal,Pathological Waste Management
Henan Liying Environmental Science and Technology Co., Ltd. , https://www.disposingmedicalwaste.com